Only Doug Ford and Stephen Lecce Will Get It Done
---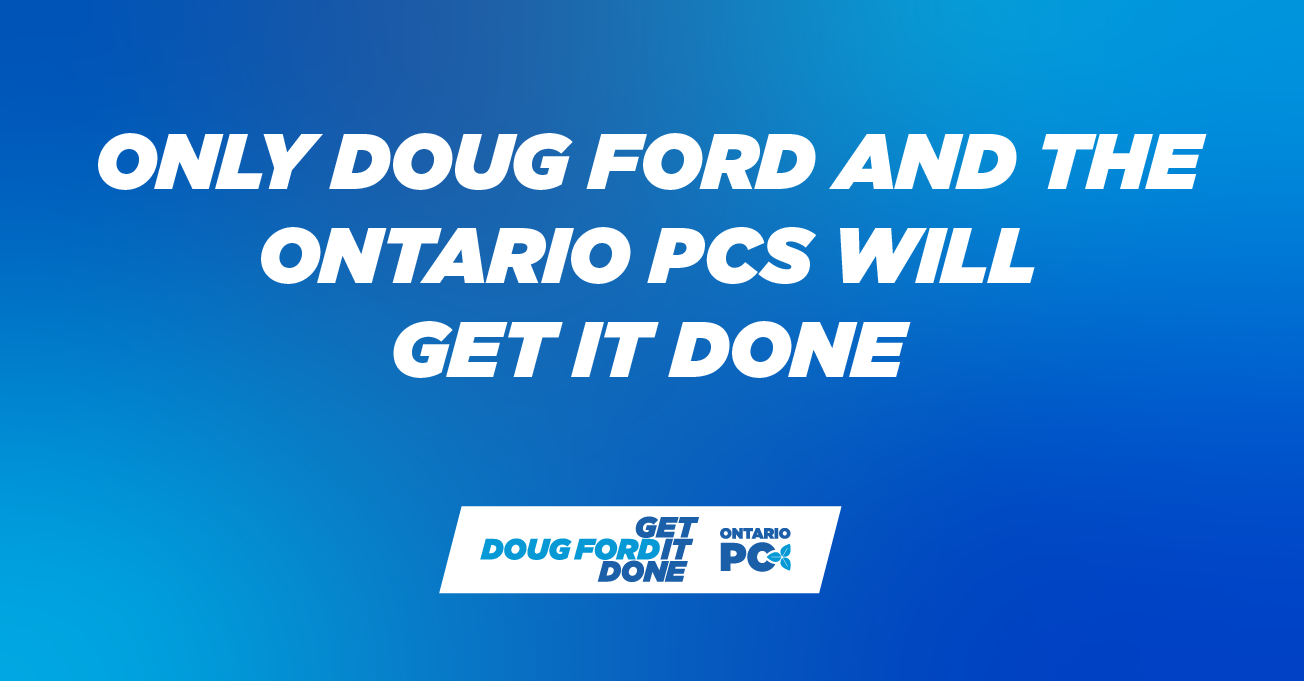 Other parties spend all their time complaining or looking to take us back to the past. Only Doug Ford and the Ontario PCs can get it done for you and your family.
The Ontario PCs are the only party with a real plan:
Rebuilding Ontario's economy by creating high tech jobs to build the future of the economy and bringing in more support for local small businesses.
Working for workers by encouraging apprenticeships and opening up jobs in skilled trades, supporting gig workers, and increasing the minimum wage.
Building highways and key infrastructure, including finally building Highway 413 and the Bradford Bypass, investing in the 401 East, building the Yonge North Subway Extension, and expanding GO Train services throughout the York Region.
Keeping costs down by lowering gas taxes, getting rid of licence plate stickers and annual fees, and building more homes.
Plan to stay open by opening the new Cortellucci Vaughan Hospital, expanding the Royal Victoria and Southlake hospitals, and adding over 250 long-term care beds for the Mackenzie Health Long-Term Care Facility.
Only Doug Ford and the Ontario PCs will Get it Done.